Fenner couplings are designed to absorb shock loadings, accommodate drive misalignment and allow separation of the drive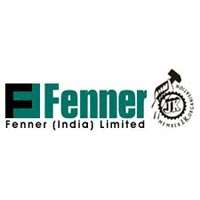 line for maintenance. Fenner shaft couplings range from highly resilient to rigid and are all precision manufactured using high quality cast iron or steel, and the latest polymer and composite technology.
Here are a few different types of couplings that Fenner has to offer:
Fenaflex Couplings: The Fenaflex coupling is a highly flexible, torsionally elastic coupling offering versatility to designers and engineers with a choice of flange combination to suit most applications.
HRC Couplings: These semi elastic flexible couplings are designed for general purpose use and permit quick and easy assembly by means of taper lock bush fixing. Their characteristics are designed for use particularly on machinery driven from standard IEC electric motors. Fully machined outside diameters allow alignment by simple straight edge methods. Shaft connection is "fail safe" due to interacting dog design.
Jaw Couplings: Fenner Jaw couplings offer a range of hub and element variants to meet the demand for low cost, general purpose and spacer type flexible couplings. They cater for incidental misalignment, absorb shock loads and damp out small amplitude vibrations.
Rigid Couplings: Taper lock Rigid couplings provide a convenient method of rigidly connecting end of shafts. Taper Lock Bushes permit easier and quicker fixing to the shafts with the firmness of "shrunk-on-fit".